Venue & Hospitality
Thon Hotel Bristol Stephanie
Avenue Louise 91-93, B1050 Brussels, Belgium
Conference Dates: August 31-September 1, 2017
Hotel Services & Amenities
Audio/Visual Equipment Rental.
Business Center.
Business Phone Service.
Complimentary Printing Service.
Express Mail.
Fax.
Meeting Rooms.
Office Rental.
Photo Copying Service.
Secretarial Service.
Telex.
Typewriter.
Video Conference.
Video Messaging.
Video Phone.
ATM.
Baggage Storage.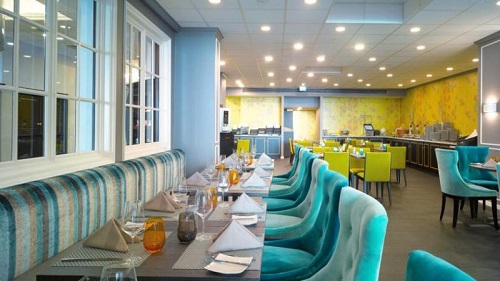 Transportation
About City
Brussels is one of the most international cities in the world. Apart from being the centre of European politics, Find out more about the interesting facts of Brussels through a mixture of facts, history, cultural traditions and political infrastructure. Throughout the ages Brussels city has been the home of kings, the hub of activity for trade and enterprise from porcelain to tapestries and to this day you can still see the outline of the original city walls built into the modern cityscape. Brussels' climate is temperate and mild with winter lows of about 1°C and summer highs of around 23°C.
The following institutions are now operating from Brussels: the European Commission, the European Parliament and NATO (the North Atlantic Treaty Organisation). In recent times the European Council has started to hold all quarterly summits in Brussels. Apart from the European institutions in Brussels, in view of democracy, Brussels has a regional government (Brussels Region) and 19 communes handling the activities of each area of the city. Each commune has its own mayor and cabinet. Beer, waffles and chocolate are usually the first trades that come to mind when talking about Belgium or Brussels. There are many other enterprises in Brussels which make up this economy as it handles its role as capital of Belgium and an international hub for foreign dignitaries, diplomats and expatriates. If you are staying in Brussels for more than just a couple of days, as usual tourists do, you will get a chance to experience the city and everyday life from more local perspective. Read about the 8 things you shouldn't miss while being in Brussels - what makes this city special. Brussels is a city with centuries of history. Today, it continues to take part on the international stage. But there are a few curious things that have originated in Brussels that have inspired food, photographers, vegetables and animal lovers around the world to be named after it. In this section you will find some real life examples of how Brussels is going down in history in all parts of the world.